Getting ready for a night out is always stressful. You might think it is just picking out an outfit and showing up to the venue, but that is not the case at all. There are certain rituals to follow, pep talks to give, and lots of prepping to do before a night out. Here are 5 rituals every girl does before a night out.
1. I need to go shopping, I have nothing to wear 
Admit it, we have all had that tragic breakdown when the outfit we thought looked good doesn't. There is always that constant feeling that you need something new and what is in your closet is never good enough.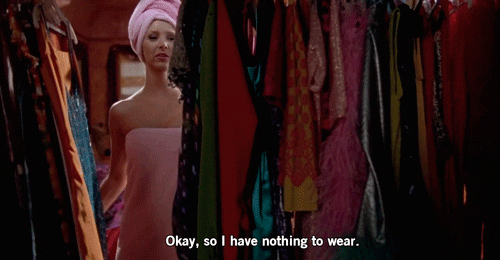 2. The mental preparation we all go through
From looking in the mirror and telling yourself you look good, to convincing yourself that it is going be a fun night. Sometimes, all you need is a pep talk from yourself to give you the confidence to go out.