When Heath Ledger died the entire world experienced immense grief and disbelief. Nobody believed that the iconic Actor who portrayed 'The Joker' remarkably is no longer with us.
Heath Ledger went on but left such memorable movies for us to watch. From what I believe, Nobody could've been a Better Joker than him.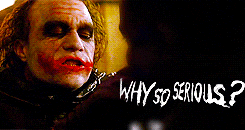 Moreover, His iconic role In Brokeback Mountain shocked not only the audience but the critics as well. Being a hardcore hunk he was able to portray the role of a gay cowboy with such splendor!